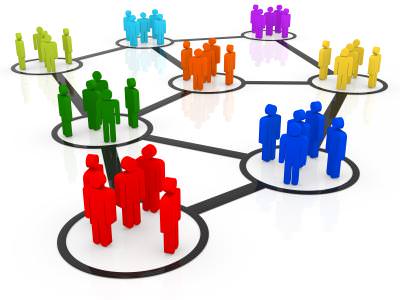 If you're wondering if Google + has the power to give your social media marketing a boost, the answer is a resounding, "yes!" This new platform has been designed to make online meet-ups as easy and as effortless as dropping by your neighborhood coffee shop to meet your friends.
Currently, you can only join by invitation. Google officially does not position itself as a competitor of Facebook, but it may, in fact, give Facebook, the diva on the social network circuit, some serious competition. It does this by offering numerous features that stimulate social engagement and an intuitive interface to figure out how to get around and connect with people.
What gives Google + an edge over many sites where people can gather and share information is that it has a lot of engaging features like the project bar, instant media uploads, Sparks, Huddle, Circles, and Hangouts.
Project Bar
You'll find the project bar on the top of Google products. You can use the bar in a number of ways:
• Share your thoughts with your friends.
• View notifications about what is happening in your account.
• Get to your profile easily to use the Google + features.
• Easily access a number of other Google products.
An added bonus is that you can have multiple accounts. So, for instance, if you're working for an SEO company, you can add different client profiles onto your bar.
Instant Uploads
People love taking photos and shooting videos and sharing them. Google + makes the process of sharing as easy as uploading them to a private album on their website. Additionally, Google + allows you to decide who can see your photos or view your videos.
Sparks
Sparks picks your preferences for you on what you like to watch or read on the web. It sends you stuff you can enjoy when you want to take a break online.
Huddle
Huddle allows you to have a group conversation. Suppose you and your friends want to decide what to do on Friday evening—well, you can all huddle. You can discuss various places to go. You can talk about where eat, what bands are playing in town, or what movies are worth seeing. In a literal sense, everyone will get on the same page.
Circles
In real life, you live in different social circles. Perhaps, you have friends from work, your family, your bowling club buddies, and your classmates from the evening classes you're attending. Each group has its own "insider information" and language. In the virtual world, Google + lets you interact with each group separately.
Hangouts
This is the place for spontaneously mingling and shooting the breeze. Just tell some of your friends or your circle when you're free to hang out and they can meet you online.
Entertaining User Overview
Google has found an entertaining way of introducing new users on how to use their system: It's the Google + Song. An attractive young woman in a red dress sings about her intuitive exploration of the features of Google +, taking you from bewilderment to savvy user.