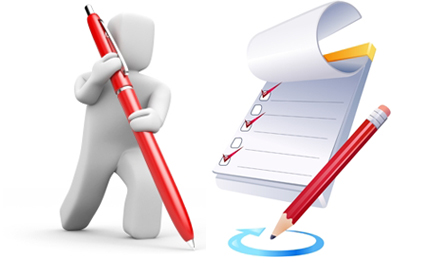 High quality SEO content writing is a game changer now. This is all thanks to the recent Google Panda algorithm updates. These updates affect mainly on-page SEO factors, stressing on the need for high quality content. Google wants to get rid of spammy sites that offer no value to visitors in order to improve the overall user experience of their search engine. As a result of these recent updates, sites that were previously ranking high in the search engines for their targeted keywords are now devalued. Either they've dropped drastically in rank or were removed from the rankings altogether.
So how can you prevent this from happening to your sites?
Stray Away from Spun SEO Content Writing
This is 2011. Maybe in the past you've been able to get away with spun articles on your money site or possibly even duplicate content. However, in this day and age, that won't work. Expect your site to struggle climbing the rankings or lose your current position. What you want is solid, original content that people will actually read.
Provide Value
Google is all about the user experience with these Panda updates. In its current state, would you recommend your site to friends and family? If you can't say yes to that with ease, then you have some work to do. Put yourself in the shoes of your target audience. By searching for your targeted keywords, your audience is looking for a solution. Provide that solution on your site with some good SEO content writing.
Don't write for simply the sake of ranking and getting people to click your ads if you're monetizing your site with a platform like Google AdSense. Instead, write for the people. Give them what they want.
Is Your Content Long Enough?
While there are no exact numbers to shoot for with content, another factor to consider in SEO content writing is content length. Does that mean writing a whole lot of nonsense will make your site look better to Google? No, of course not. You still need to take into account the factors of original content and value while writing more.
As long as the content is good and is something worth reading to the visitor, they'll stay on your site for a longer amount of time. This is a big sign to Google that your site is providing a good user experience, so have enough content to keep your visitors occupied. If you want some guidelines, analyze the length of content of your competition in the top ten results to get an idea of how many words to shoot for. Remember to match and exceed.
With the current SEO changes, SEO content writing has become more important. Keep these factors in mind when building out and developing your sites.
Do you agree or disagree? Perhaps, I missed something? Either way, I would just love to hear what your thoughts are on this topic… just let me know your alive!