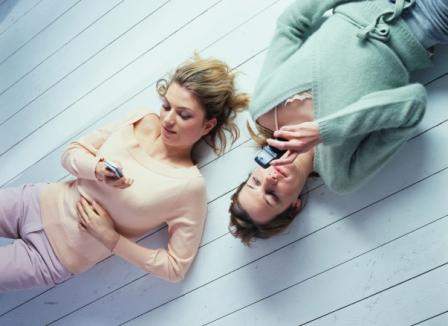 Some people, particularly those running do-it-yourself websites, make the mistake of browsing their site in only one browser. Unless a kind visitor brings it to their attention, they do not realize that what works in Firefox will not always render in Safari or Internet Explorer. Worse, they may not realize how many customers they are currently losing because their websites fail on mobile browsers.
Smartphone and Tablet Revolution
The recent proliferation of smartphones is expected to continue, with many industry leaders predicting that users will triple over the next five years. In addition, the number of people accessing the Internet via their tablet devices will also increase.
As people grow more reliant on their smartphones and tablets, your website must render in mobile browsers or you will be virtually invisible for those who have shifted their Internet browsing off their desktops.
Smaller Screen, Streamlined Choices
Mobile web design often requires you rethink your entire website strategy from the mobile visitor's perspective. It is not enough to reduce the size of the page on the screen. Visitors accessing on smaller screens need to see their most likely options upfront in convenient buttons so they do not have to scroll around looking for information on the page.
Many websites find that stripping away a lot of the page details and offering menus to navigate streamlines the process for many visitors who need to pop in and grab very specific information. Buttons you may want on your main page include:
* Click to call
* Google maps directions to your location
Variety of Platforms
Just as there are a variety of desktop browsers on which your site should be tested, there are also a variety of different mobile platforms you will need to consider. It is best to work with a professional web development firm to ensure that your site renders as well on an Android-based phone as an iPhone.
Applications and Marketing
Once your site is optimized for access through mobile devices, you will want to consider the opportunities available to leverage mobile for your web marketing strategy. Investigating mobile advertising may reveal ways to connect with more prospects.
A mobile application, often called an "app," can increase interaction with your prospects and customers. Consider adding a little game or a portal where customers can get a daily tip or horoscope. This might be just what you need to keep your brand in front of the crowd that is leading the mobile migration.
Getting in Early
Because the mobile platform still holds so much growth potential, now is a great time to position your company as an authority with these early adopters. By creating a mobile friendly website and then leveraging it for mobile marketing opportunities, you can establish your presence and enjoy an advantage over competitors who have not yet optimized for access on mobile devices.
Do you agree or disagree? Perhaps, I missed something? Either way, I would just love to hear what your thoughts are on this topic… just let me know your alive!