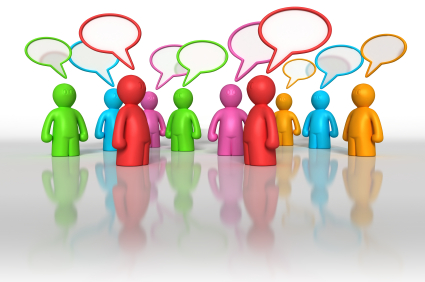 Social media is a dynamic web marketing strategy. With millions of daily users, it offers an infinate audience in which to promote a business. It is also highly effective. Yet, many small business owners fail to understand how to use it correctly. As these sites continue to grow, it pays to get on the social media bandwagon and avoid making common mistakes that can kill the competitive advantage.
Mistake #1: Failing to understand why this type of web marketing works will prevent a small business owner from using it effectively. Before a consumer makes a purchase, they undergo a decision making process. The peer groups that they belong to heavily influence what they buy.
 Research companies, such as iModerate Research Technologies, report that a person is at least twice as likely to buy from a brand that they follow on Facebook or Twitter. That is a powerful endorsement with far-reaching consequences.
Mistake #2: Failing to make connections with your follower's friends limits the potential audience. Whenever someone chooses to receive brand updates, it pays to recommend the brand page to their group of friends. Not everyone will accept, but even a few will increase a business's popularity.
Mistake #3: Failing to be authentic in your posts and comments can deter people from reading what is written. SEO content writing is created for the reader first and the search engine last. It must be interesting, useful, and have a personal touch. Social media is about building loyalty through establishing lasting relationships.
Mistake #4: Failing to use social media as a link building opportunity. The more sites that link to a website, the higher the search engine ranking will be. The website is essentially borrowing the authority of larger sites in order to increase credibility with search engines. This leads to an overall increase in both primary and secondary web traffic. Short informational articles, with website links, are a great way to do this.
Mistake #5: Failing to develop a plan and define the overall goal can cause mediocre results. Like any successful marketing campaign, a business should have a clear picture of what it wants to accomplish. Both Facebook and Twitter marketing needs to be performed on a schedule. Clear guidelines regarding content, promotions, and communication will help establish a balance that works for each individual business.
Social media is a powerful tool that can dramatically increase sales over time. It gets people to look at what a business is offering and develops loyal followers that are ready to buy. With a number of people now accessing these sites from their mobile phones, it becomes an extremely affordable transportable advertising medium. The key is to build a campaign that works.