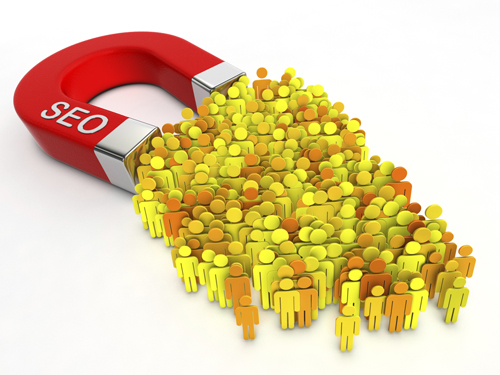 When it comes to search engine ranking, good use of keywords is essential. In addition to including content that draws customers, your business website also needs to grab the attention of search engines for your top keywords. One of the best ways to do this is by including local SEO as part of your overall search optimization strategy.
Local SEO involves targeting users who are searching for a regional source of the products and services your business offers.
1) Expand Your Keyword List
Your current business SEO strategy should already include a list of relevant keywords. But in order to reap the benefits of local SEO, you need to add a few phrases to that list. For example, if you run a coffee shop that serves pastries and lunch items, your keyword list might include the words "coffee shop" and "light fare." Adding a reference to the city or town where your business is located makes these keywords locally relevant and helps improve search engine ranking. For a coffee shop in Albany, NY, your keywords might become, "Albany coffee shop" and "light fare in Albany, NY."
2) Use Relevant Link Text
Don't just add local keywords to your site content; use them in your links as well. When you use local keywords as anchor text for your inbound page links, you verify for search engines that your business is operating in a specific area. As search engines crawl your site, they'll "see" where you are and include that information as part of your page rank for the keywords you use.
3) Prominently Display Contact Information
How will people find your business or contact you with questions if your company name, address and phone number aren't easy to find on your website? Avoid this problem by displaying all pertinent contact information on each page. Place this information where visitors can see it the moment they arrive and so that it remains visible as they click around the site. Repeating your company name and location within the content of your website can increase search engine ranking, especially for localized searches.
4) Take Advantage of Business Directories
Local business directories get your business name and information "out there" on the Internet in places other than your website. Google Places, Facebook Places, Yelp, YellowPages, Yahoo Local and Bing Local all let you list your business for free along with your contact information. Some advantages of being listed:
• Building trust and credibility through sites your customers are already using
• Increased brand visibility when directory listings show up in local search results
• Embedded maps show the exact physical location of your business
• Interactive "check in" options broadcast your business location to a varied network of potential customers
Setting up a listing only takes a few minutes, and the benefits are well worth the time. Once you have a presence on these sites, visitors will be able to locate your business quickly and easily. Many sites also allow people to rate their experiences and post reviews of places they've visited. Peer opinion is one of the most important influences when it comes to consumer decisions, so these reviews can be an invaluable asset to your business.
5) Be Visible Socially
Social media is like free advertising and can be a big part of your search engine ranking strategy if you play it right. Chances are that your customers are already active on Facebook or Twitter on a daily basis. Being able to find your business and interact with others who enjoy your products and services makes customers feel that they are part of the brand experience.
Most social media sites also provide apps so mobile users can interact on the go. This is especially important when it comes to marketing locally. Having mobile users mention your business while they're there, be it through a "check in" or a status update that includes a link to your Facebook page, brings instant visibility to their entire network of social media contacts. With the growing influence of social search, this can in turn increase your search engine ranking.
From mobile "check-ins" to user-generated reviews, a focus on local SEO can greatly benefit your business. The more efficiently you utilize local keywords, the better your search engine ranking will be. By targeting a local audience, you can use your business website to bring more customers to your physical location, thereby increasing brand visibility and the potential for future sales.