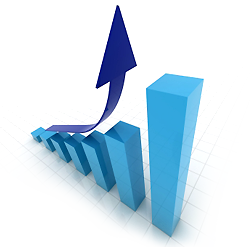 Link diversity and link velocity are two of the biggest factors when it comes to seeing success with search engine optimization.
Why is that? When you use search engine optimization techniques to rank your website on search engines like Google for your targeted keywords, you want to emulate what an "authority" website would have for your off page SEO backlinks. This means that the links pointing to your website will most likely come from a wide variety of sources (diversity) and will be coming in constantly (velocity). Your site won't get very far in the rankings if you're relying upon only one type of link and if you hit your sites with links for only a short amount of time. By emulating the backlink portfolio of an authority in your site's niche, you'll be ranking and getting lots of traffic sooner than you think.
Link Diversity
When it comes to SEO, there are so many different links you can acquire for your websites. Right now, the general trend with links are your social bookmarks, high pagerank blog comments, homepage blog posts, blog rolls, high pagerank blog posts, and social factors from Facebook, Twitter, and Google+. By pointing every one of these links to your website, Google and other search engines will get the signal that people from various sources are enjoying your site's content. The stronger this signal is, the better your rankings will do over time.
If you happen to be in internet marketing and utilize search engine optimization tactics, you understand what these higher rankings will do for you. There's a large difference in traffic between the lower portion of the top ten spots and the top one to three spots. Once you get to the number ranking for your targeted keyword, the traffic will come in like a flood and your earnings will explode as long as your monetization was properly implemented. That's why it's so important to have a wide variety of links pointing to your website. So study where your competition's links are coming from, and from there, it's your job to match and exceed.
Link Velocity
Aside from link diversity for search engine optimization, it's crucial that you're acquiring links for your site at a good velocity. There are two ways of doing this. First of all, you can do a steady daily drip of links. For example, you can send 50 social bookmarks and 50 high pagerank blog posts to your site every day to maintain this steady velocity. The second method is to emulate the speed of something spreading virally online. This pretty much involves a sharp increase in linking in a short amount of time but then dies down and levels out.
In order to see success with search engine optimization and marketing online, stick with the two principles of link diversity and link velocity. As long as you stay consistent with these, your sites will rank as long as the competition isn't too tough in the search engines.